Episodes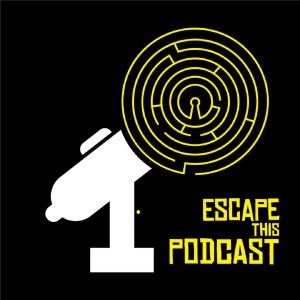 Wednesday Jul 05, 2017
Wednesday Jul 05, 2017
For episode 4, two new contestants (James and Cay) find themselves fit, fashionable and ready for fame on the newest season of the hit modelling reality show "Catwalk - All or Nothing". With their booties tooching and their eyes smizing, they'll need to work their way out of a precarious situation.
As always, if you want to follow along, the full Puzzlemaster's write up can be found here: Episode 4: Catwalk


For everything Escape This Podcast, head to https://www.consumethismedia.com/escape-this-podcast

To hang out with us and other fans, join our discord here: https://discord.gg/AH9MZqM 
Check out our second podcast, Solve This Murder!
Website || iTunes || Twitter || Instagram || Facebook || RSS
Follow us on Twitch!

We have bonus episodes and playtests up on our Patreon! So if you have the ability to support the show, we would love to see you there. And in return we have blog posts, bonus audio, badges, and more! Plus all our patrons have the chance to appear in our rooms as NPC's.


Have questions, comments, puzzles, or anything else? Send us an email, and follow us on Facebook and Twitter