Episodes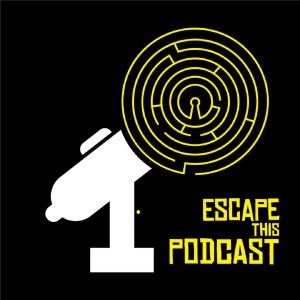 Wednesday Aug 28, 2019
Wednesday Aug 28, 2019
We talk with Scott and Molly about their experience designing the Communing With Nature escape room, differences between the playtest and our version of the game, puzzle design principles, and why we were too dumb to finish that book puzzle!
If you want to see more of Scott's stuff, including more virtual escape rooms head to Squonkland
You can download the full notes for this Escape Room below to play along, or run a game yourself!
Full Room Write Up
Supplemental: Combo Hint
Supplemental: Count the Animals
Supplemental: Door Paper
Supplemental: Turner Desk
Supplemental: Turtle Facts

We have bonus episodes and playtests up on our Patreon! So if you have the ability to support the show, we would love to see you there. And in return we have blog posts, bonus audio, badges, and more! Plus all our patrons have the chance to appear in our rooms!
Check out James Spaid's fantastic text-based adventure versions of our rooms!

Have questions, comments, puzzles, or anything else? Send us an email, and follow us on Facebook and Twitter.